The days of traditional marketing techniques are gone. Businesses of all sizes need skilled digital marketers to help them take their business online and build brand awareness.
When discussing the pros and cons of a career in digital marketing, it is important to note that even a short-term course could lead to a position with a company. You can become a digital marketing professional in a shorter time than most other jobs. Digital marketing is a highly lucrative career that can be influenced by many factors.
Digital marketing is flexible. You can work remotely, or freelance. Flexibility also comes in the form of specialization. Digital marketing covers many topics. One can choose to specialize in any of them.
Digital Marketing Job in Coimbatore
According to LinkedIn (13/05/2022) 1678 Digital Marketing jobs available in Coimbatore
It is an indicator of the demand for digital marketing professionals. This is also a sign that there are not enough digital marketing professionals.
Even as a new graduate, the earning potential is high. The salary for those who are skilled is only increasing. There are many jobs, even in smaller cities, available.
This job isn't monotonous or boring. This job is extremely creative in many aspects. It is possible to create videos, campaigns, and content, as well as graphics and illustrations. There is always creativity and innovation.
What are the digital marketing specializations you speak of?
Although digital marketing courses are integrated and cover all aspects of digital marketing, it is possible to pursue specific components and become a specialist in a particular area.
To get a better understanding of your interests, it is recommended to complete a full course. Let's look at some of the most in-demand specializations.
SEO Specialist These SEO specialists are responsible for driving website traffic and making sure the site ranks high on search engines.
Social media specialists are people who can handle social media marketing. This is, in truth, a favorite job for the younger generation because it comes naturally to them.
Content specialists are people who can create great content. This specialization is highly sought after because the content is at the heart of digital marketing. You can make a difference in any company if you can communicate well with words and know how to create and curate content that is relevant to the business's goals.
Email marketing is also an area of specialization. Although there are many platforms for engaging customers, email remains an essential part of reaching out. It is a powerful tool to convert leads into customers if done correctly.
Analytics is another highly-demanded specialization. This specialization is for people who can easily analyze and interpret data. It is now possible to easily capture large quantities of data from many sources thanks to technological advances. Analysts must be able to translate the data into actionable plans to improve business operations.
PPC specialists can tell you if your marketing campaign is working. By monitoring and analyzing traffic data, If they find that the majority of clicks originate from a specific source or geographic area and convert into sales, then the campaign was successful. They know advanced marketing strategies and optimization to identify the potential for their digital marketing. This includes understanding analytics and conversion rates, which are an important part of any advertising strategy.
Digital marketing can be described as a broad term that covers many specializations.
Digital Marketing salary in Coimbatore
According to Glassdoor (13/05/2022), The average salary for Digital Marketer fresher is Rs 20,000/month in Coimbatore. The salary will vary depending on knowledge, experience, and company.
Here after In this blog, we will discuss the Top 10 Digital Marketing Course providing Institutes in Coimbatore.
List Of Highly Recommended Digital Marketing Courses Providing Institutes in Coimbatore 2022
Systech, a leading digital marketing institution in Coimbatore, offers comprehensive courses in digital marketing. Systech is a great choice if you're looking for digital marketing certifications. This is due to the unique agency-style training methodology and other benefits.
Systech digital marketing course was created to bridge the gap between digital marketers who are aspiring and those in the industry looking for digital marketing professionals. Systech designed the course keeping in mind the changing nature of the field. 
The agency-based training method is used by the institute. This allows students to experience the industry first-hand before they can take on the real-world challenges of the field. Each group of students is assigned a project and treated as an agency. They are exposed to the workings of an agency and get insight into how it functions. Systech faculty can mentor students and help them learn from the best in the industry.
Systech is the right choice if you're looking for a complete digital marketing course in Coimbatore. You will have the opportunity to network with industry leaders and build your industry contacts. Systech is known for producing digital marketing professionals who are leaders in their respective verticals.
Online Digital Marketing Course in Coimbatore
Systech offers both online and offline classes and is available to students around the world. It is therefore one of the most renowned digital marketing institutes in Coimbatore. Students from all over the world, including Singapore, Malaysia, and other countries, have taken up digital marketing online courses and made it a career.
Systech staffs are experienced leaders in their respective fields and will teach the online course live. Along with regular classes, the course also includes doubt-clearing sessions and training sessions. Systech students can ask the faculty any questions they may have. As a student of Systech, you will gain more knowledge and be able to interact with our trainers.
Systech has produced digital marketers who are leaders in their field and have created a niche in the global market. Formation of groups, each group acting as an agency for real-time projects.
Basic and WordPress Site Development & Canva Design
Digital Marketing Overview
Creating a website by WordPress
Setting Up WordPress
Canva – Designing Tool
SEO – Search Engine Optimization
Fundamentals of SEO
On-page Optimization
Blog Marketing
Google Search Console
Google My Business
Content Marketing
Google Analytics
Google AdSense
Technical SEO
Google Algorithms
Competitor Analysis
App Store Optimization
Off-page Optimization
SEO Tools
Website Audit
Google Ads & Marketing SEM – Search Engine Marketing
Familiar with SEM
Mobile Marketing
Video Marketing
Remarketing Ad
Google Display ad
Google Shopping ad
SMM & SMO Social Media Marketing & Optimization
YouTube Optimization
Facebook Marketing
Quora Marketing
Social Media Optimization
Instagram Marketing
Lead generation
Social Media Marketing
WhatsApp Marketing
Twitter Marketing
LinkedIn Marketing
Affiliate Marketing
Online Reputation Management
Email & SMS Marketing
SMS Marketing
Email Marketing
The above-mentioned subjects are covered in the syllabus in a very detailed manner by industrial experts.
Digital marketing course modules at systech are taken only by industry working professionals. They have more than 4+ years of experience in this field. So students get live project details & the latest methods, tools, and tips from experts.
The duration of the digital marketing course in Coimbatore is 2.5 – 3 months which comes  approximately 60  hours. The fee for the course is INR 25,000 + Taxes. (Note: The duration of the course will be change according to latest technologies).  
Do you feel our course fees high? Please check out the course highlights
Get Rs4000-/ Worth Web Hosting
Life long mentorship support
Life long video access
1-to-1 Training
15+ Certification support
10+ Project assignments
Industry accept final project
Live Project examples
Installment Payment option
Carrier support
Interview Q&A
Resume preparation & Model Interview
Native language (Tamil) class
Placement Support is available for students enrolled in this course. Our placement support team will provide you with the contact information of companies interested in hiring new graduates from your program.
We help the students get 15+ global certifications, including Google, Microsoft, and SEMrush, etc. And also offers an ISO standard Systech certificate for final project completion.
Our Alumni Placed Companies:
Our alumni were working in 10+ different countries across the world. All are MNC companies with high salary package.
Watch Our Student Testimonials
Systech provide digital marketing course across Coimbatore and Peelamedu, Gandhipuram, Sivanandha colony, Singanallur, saravanampatti, Ganapathy, Pollachi, Mettupalayam, Sulur, Thudiyalur, Goundanpalayam, Ukkadam, Ram nagar, Ramanathapuram, Periyanaikenpalayam, VOC park, Saibabakovil, Cheran nagar, RS Puram, NGGO colony, Pallakad, Avanishi, Tirupur.
Appin Coimbatore is the child concern of the Texas-based Appin group, Headed by Mohan Natarajan. Their idea is to educate the latest trends and techniques of digital marketing to the students who enroll in the course. With all related tools, they give better training.
Website Overview (C Panel and WordPress)SEO
Social Media Marketing
Lead Generation Ads
Google Ads
Keyword Research and more
Case Studies
Company-Wide Training
Interactive Methodologies
100% Job Assistance
Quality Training
Time Flexibility
Course Duration and Course Fee
Appin Coimbatore provides both online and offline classes course duration is 50+ hours and for fee, details contact the given mail id below
📌 Address:  144, Sengupta Street, Near Hotel City Towers, Ram Nagar, Coimbatore 641009 
📱Phone Number: +91 77080 40308 
✉️ Email:   mohan[at]appincoimbatore[dot]com
ProPlus Academy is an award-winning institute in Coimbatore, well known for its digital marketing course. They're committed to furnishing job acquainted digital marketing training in Coimbatore. They have got a brilliant platoon of digital marketing experts with a minimum of 5 years of experience and have worked with the top MNCs. They've helped numerous students and professionals set their mark in the digital marketing entity and turn them into experts.
Digital Marketing Introduction
Video Creation Strategy
Inbound Marketing
Web Analytics
Email Marketing
Content Writing
Website Creation
Social Media Marketing
Facebook Business marketing
Instagram Marketing
Twitter Marketing
Quora Marketing
Introduction to SEO
Keywords Research
Google Analytics
100% Job Placement Assistance
Lifetime Study Material
10+ Certifications
Backup Classes
Tool Based Learning
Course Duration and Course Fee
In Pro Plus academy the course duration is up to 45 days and they have 3 batches per day for fee details contact them at the below address.
📌 Address:  ProPlus Academy, No.49A, Raja Street, Ganapathy, Coimbatore-641006.
📱Phone Number: (+91) 93610 00444 
✉️ Email:   info[at]proplusacademy[dot]com
Digital Branding has been training students for a veritably long time with quality study material and probative tutoring staff. They're a digital marketing agency as well as a training institute. Their digital marketing course's syllabus covers all the important topics. Digital Branding provides one of the most well-known digital marketing courses in Coimbatore.
Marketing Automation
Google Ads
Digital Marketing Strategy
SEO
SMM
Creative Marketing
Lead Generation
ROI
KPI
Email Marketing
Content Marketing
Website Development
40+ Hours of Video Learning
70+ Hours of Live Learning
20+ Industry Tools Mastery
7 Modular Assignments
13+ Certifications
100% placement assistance
Super Sessions
Live Q&A
Resume & Interview Training
Course Duration and Course Fee
The course duration of   digital branding is normally up to one-month flexible batches are available for course fee details to contact the below address
📌 Address:  Vyshnav Complex, Gopalapuram, Coimbatore, Tamil Nadu 641018
📱Phone Number: +91 99434 14300
✉️ Email:   contact[at]thedigitalbranding[dot]com
5. Knowledge Vibes Academy
Knowledge Vibes Academy is an institute in Coimbatore, that teaches trending Digital Marketing topics similar to SEO, Lead Generation Advertisements, E-mail Marketing, etc. The course is offered in three packages, as per the conditions of the students. With the topics of Google-certified faculty, who have worked in the field for 8 years, the training offered to the students in a practical approach.
Search Engine Optimization (SEO)
Branding
Lead Generation Ads
Google Ads
Keyword Research and more
5 Brand Projects
1-on-1 Mentoring
1 Final Project
Expert faculty
Career guidance
Learn from Experts
Course Duration and Course Fee
The duration of the course is normally 45+ hours flexible batches available in the morning and evening for fee structure feel free to contact Knowledge Vibes Academy.
📌 Address:  No. 4, Om Ganesh Nagar, Vadavalli, Coimbatore 641041
📱Phone Number: +91 63838 43638
✉️ Email:   info[at]knowledgevibes[dot]in
IPCS digital offers better training in the field of digital marketing. IPCS deals with all the core concepts of digital marketing they have their exclusive syllabus content and a clear approach to the digital marketing concepts.
Search Engine Optimisation
Social Media Optimisation
Social Media Marketing
Inbound Marketing
Video Marketing
Content Marketing
Content Creation
Web Creation
Blogging
Google PPC
Google AdWords
Email Marketing
Webmaster Tools
WordPress
Web Analytics
Youtube Marketing
Google Tag Manager
10+ Industry Certifications
Practical Problem-solving Modules
Training by Industry's Best Teachers
100% Job Assistance
Course Duration and Course Fee
Flexible batches were available for both theory and lab with a course duration of 40+ hours for course fee details of IPCS their contact details are given below.
📌 Address:  IPCS Digital, DS Complex, Nehru Street, Ram Nagar, Coimbatore – 6,
📱Phone Number: +91 953944664
✉️ Email:   info[at]ipcsdigital[dot]in
7. SGS Media-Soft & Traffic Crow Academy
The institute was established in the year 2010 and trained more than 175 students. They have updated the curriculum in the field of digital marketing, their main idea is to work for the betterment of the student with better ways of training and a practical approach towards the content.
Niche Marketing
Event Blogging
SEO
Social Media and Growth Analysis
WordPress Design, etc
Practical Project Work
Tutorial Courses For Lifetime
Recognized Certifications
Affordable Fee Structure
Course Duration and Course Fee
As one of the most experienced digital marketing course providers, the course duration is 60 hours of theory and lab for course fee details contact the mobile number below
📌 Address: No: 29, Sarojini Street 4, VKK Menon Road, Gandhipuram, Coimbatore – 641044
📱Phone Number:+91 95979 67636
✉️ Email:   hello[at]sgsmediasoft[dot]com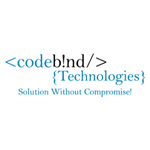 Codebind technology is an ISO-certified institute that is in the field of digital marketing training in Coimbatore for more than 3 years, they use to conduct industrial seminars their training methods are unique, and the curriculum designed by the institute is more practical and job oriented.
Website Development
Search Engine Optimisation
Social Media Marketing
Search Engine Marketing
Email Marketing
Display Ad
Affiliate MArketing
Google Analytics
Blogging
On-page/Off-page SEO
Organic SEO
Web Engagement
HubSpot
Remarketing
Google Adsense
Referral Marketing
Youtube Marketing
Ecommerce
E-business
Online Reputation Management
Web Speed & Security
Experienced Trainers
Real-life Projects.
Google-Based Certifications
Tools and Software
Job Assistance
Course Duration and Course Fee
The course duration is around 45 days for fee structure and other details contact the mobile number given in the contact details.
📌 Address: 406, 6th St Ext, Gandhipuram, Tamil Nadu 641012.
📱Phone Number: +91 97511 11343
✉️ Email:   info[at]codebindtechnologies[dot]com
Q Tree Technologies offers better training for students and turn them into professional digital marketing experts. The syllabus is designed as per the industrial requirement of better training and placement guidance training offered by the institute.
SEO and SEM
Basics of HTML and WordPress
Video Marketing
E-mail Marketing
Social Media Marketing
Inbound Marketing
Paid Search experiment
Search Engine Optimization
Content writing training
Social Media Marketing live demo
Course Duration and Course Fee
For the successful completion of the course, it will take around 10 weeks fees details will be discussed in person.
📌 Address: No 22,23, First floor, Sarojini Street, Ram Nagar, Coimbatore – 641009
📱Phone Number: +91 84899 00331 and +91 84899 00332
✉️ Email:   info[at]codebindtechnologies[dot]com
10. Great Learning Academy
Online digital marketing training offered by the institute in more than 160 countries fess seems to be a little bit high. Training methods are unique the curriculum is designed as per the current market trends and the training offered is placement oriented.
Marketing Fundamentals
Digital Marketing Framework
Content marketing
Paid marketing
Social brand management
Search engine optimization
Email and affiliate marketing
Mobile marketing
User Retention and Engagement
Web analytics
Campaign planning
Capstone project
Email Marketing tools
Mobile Marketing ideologies
Marketing Automation demo
13 Industrial Certifications
Well experienced faculty
Course Duration and Course Fee
Completely online batches for duration and course fee, kindly contact the mail id given below
📱Phone Number: +91 844092400
✉️ Email:   info[at]greatlearning[dot]in
FAQ - Frequently Asked Questions
Q. Is digital marketing the best field for providing jobs?
Yes, being a digital marketer you can work in a digital marketing agency or as a freelance consultant, There are plenty of job opportunities such as SEO specialist, Social Media Marketing expert, and many more.
Q. What will be the course fee for the digital marketing Course?
The course fee will vary from institute to institute and the way and content you choose to study. The basic to advanced level of courses available from ₹10,000 to ₹2,00,000.
Q. Which will be the best way to undergo a digital marketing course offline or online?
It may be taken in any format but look for the instructor and institute profile and choose the best place your digital marketing career will be in colors.
Q. What will be the salary for a digital marketing person?
The starting salary will be around ₹30,000 by gaining experience you may get paid up to ₹2,00,000 per month. For freelancers, the sky is the limit.
Q. Is it better to learn the complete digital marketing course or can we specialize in any single entity of Digital Marketing?
First, we have to go through the entire course then we can choose our entity as an SEO specialist, SMM expert, and more but in basic we should have complete knowledge about digital marketing.
Q. Does digital marketing needs coding?
Inshot,  No: Coding knowledge is not mandatory for digital marketers, but if you have basic knowledge of HTML, CSS, and Java. it will boot your carrier.
Q. Can i do digital marketing course after 12th
Yes, you can digital marketing courses after the 12th offline or online. it will help to enhance your career for your upcoming degree and job.
Digital marketing is a rapidly developing field in which there are many sorts of placements available each industry have to market its product digitally hence the requirement of a digital marketer seems to be more important in the next 5 years there will be a demand for 75 % more digital marketers than the current requirement even the current requirement is not fulfilled think about the future. 
Hope this blog help to Choose the best institute and get trained for your bright future in Digital Marketing.
Trichy:
Systech Hardware & Networking Academy (p) Ltd
No.129, Aruvi Block,
1st Floor,St. Paul's complex,
Bharathiyar Salai,
Cantonment,
Trichy – 620001
+91 431 241 0960

+91 75022 02555

[email protected]
Coimbatore :
Systech Hardware & Networking Academy (p) Ltd
No.204, 3rd Floor,
Ajay building,
9th street, cross cut road,
Gandhipuram,
Coimbatore – 641012
+91 422 2493658

+91 90804 32873

[email protected]
Are you located in any of these areas in Coimbatore
Gandhipuram, Sivanandha colony, Singanallur, saravanampatti, Ganapathy, Pollachi, Mettupalayam, Sulur, Thudiyalur, Goundanpalayam, Ukkadam, Ram nagar, Ramanathapuram, Periyanaikenpalayam, VOC park, Saibabakovil, Cheran nagar,RS Puram, NGGO colony Pallakad, Avanishi, Tirupur
Systech is nearby Coimbatore railway station and bus stand. If you need the best training/course in Coimbatore, driving a couple of extra kilometers is worth it!
Digital Marketing Courses in TamilNadu
Digital Marketing course in Chennai | Madurai | Coimbatore | Trichy | Salem | Vellore | Erode | Thanjavur | Thoothukudi | Tirunelveli | Dindigul | Kumbakonam | Hosur | karaikudi | Karur | Pudukottai | Perambalur | Tamilnadu 
Digital Marketing Courses in India
Digital Marketing Course in Bangalore | Hyderabad | Pune | Kolkata | Mumbai | Navi Mumbai | Andheri | Mulund | Vashi | Thane | Churchgate | Delhi | Noida | Gurgaon | Udaipur | Surat | Pune | Patna | Nagpur | Lucknow |  Jaipur | Indore | Chandigarh | Ahmedabad | India
Digital Marketing Courses Across The World
Digital Marketing Course in Dubai | Abu Dhabi | Singapore | Nigeria | Egypt | Nepal | Malaysia | Sri Lanka
Certification & Job Oriented Courses in Coimbatore
CCNA Course in Coimbatore | CCNP Training in Coimbatore | Cyber Security Training in Coimbatore | Ethical Hacking Training in Coimbatore | Hardware & Networking Training in Coimbatore | CCTV & Networking Training in Coimbatore | MCSA Training in Coimbatore | MCSE Training in Coimbatore | Cloud Computing Training in Coimbatore | AWS Training in Coimbatore | Microsoft Azure Training in Coimbatore  | Digital Marketing Training in Coimbatore | SEO Training in Coimbatore | Python Training in Coimbatore | Django Training in Coimbatore | IoT Training in Coimbatore | Advance Robotics Training in Coimbatore | Robotics Training For Kids in Coimbatore |Linux Training in Coimbatore | Office 365 Training in Coimbatore
Online Course For CCNA | CCNP | Cyber Security | Ethical Hacking | Hardware & Networking | CCTV & Networking | MCSA | MCSE | Cloud Computing | AWS | Microsoft Azure | Digital Marketing | SEO | Python | Django | IoT | Advance Robotics | Linux | Office 365